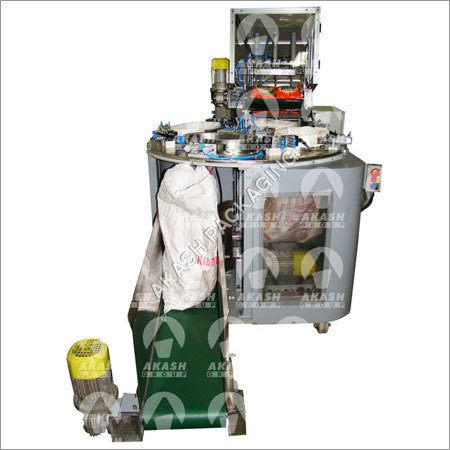 Woven Sack Making Machine
Product Description
We are a trusted manufacturer and supplier of Woven Sack Making Machine, which is an optimum source of secondary packaging. This machine supports in key packaging pack into one outer second woven bag. Our designed machine eliminates labour completely and provides production thrice than labor. This Woven Sack Making Machine is well-equipped with the Automatic Downline Base-Bag System that comprises the following:-
In Feed Conveyor with pusher & stopper assembly with geared drives.
Disc system along with bag holding & pneumatic grippers having geared motorized drive out feed conveyor for the purpose of transferring filled sacks with geared drive.
Electrical panel along with pneumatics and 1200 series PLC & AC Drive for all drive control with spares I/O modules 120 Pouches per Bags / Minute.